Media Contact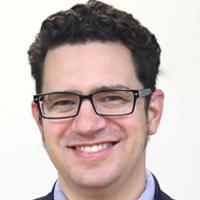 Communications Officer
Center for Science & Democracy, Clean Vehicles
SHARM EL-SHEIKH, Egypt—Today, the parties at COP27, the annual U.N. climate conference, released their final decision titled the Sharm El-Sheikh Implementation Plan after more than two weeks of negotiations that ran into overtime. In a win for climate-vulnerable countries, delegates at COP27 agreed to establish a fund to pay for the loss and damage from extreme climate impacts. That is an important step, although the agreement does not fully address the increasing urgency of the global climate crisis, according to the Union of Concerned Scientists (UCS).
Below is a statement by Dr. Rachel Cleetus, policy director and lead economist for the Climate and Energy Program at UCS.
"Today in Sharm El-Sheikh, Egypt, world leaders finally heeded the call of climate-vulnerable countries and agreed to establish a fund for climate loss and damage. This is a big win for climate justice that gives hope to the many millions in the Global South on the front lines of a rapidly worsening climate crisis not of their making. By taking this step in solidarity with climate-vulnerable countries, the United States and other rich countries have begun to restore the trust and credibility necessary for nations to tackle this global challenge together. There's hard work ahead to get this fund operational and ensure it serves the needs of communities hit hardest by climate extremes and slow-onset disasters. But today, fittingly, at this 'Africa COP,' the most important and long-awaited first step on that path has been secured.
"This significant win is a testament to the strong public unity among climate-vulnerable nations that came to this conference clearly demanding a loss and damage fund. And it wouldn't have happened without the efforts of civil society advocates and climate justice leaders, especially from the Global South. They've worked tirelessly to make sure this global climate process delivers for those suffering loss of lives, homes, livelihoods, and ecosystems driven by climate change.
"Though it makes some important advances, the final COP27 decision falls well short of what the science shows is needed. The global emissions trajectory is dangerously off course from where it must be to keep the global average temperature increase to 1.5 degrees Celsius above pre-industrial levels and countries' current emission reduction commitments are nowhere near sufficient. The final COP27 declaration also doesn't reflect the urgent need to sharply phase down all fossil fuels and accelerate an equitable transition to clean energy. Countries reaffirmed an earlier decision last year in Glasgow to phase out unabated coal but did not take the added step of extending that to fossil gas and oil. The science is clear: a further expansion of fossil fuels—including the rush to boost fossil gas in the U.S. and the E.U. in the wake of the unjust war in Ukraine—is at odds with the swift transition to clean energy that is necessary.
"Additionally, richer nations continue to fail to meet their climate finance obligations, vital to helping low- and middle-income countries cut their emissions and adapt to climate change. Closing the energy poverty gap, including in the continent of Africa, through deploying solutions like renewable energy and energy storage is critical. Rhetoric about the importance of the 1.5 degree Celsius goal is hollow without a simultaneous commitment from rich nations to rapidly phase down fossil fuels and provide climate finance for low- and middle-income countries to transition to renewable energy in an equitable way.
"While an imperfect document, the COP27 decision represents a hopeful step forward and gives room for more ambition in the years to come. The transformational climate progress we need within this decisive decade will require setting aside narrow political interests and putting the interests of people and the planet above polluters. That's the only path toward staving off the worst climate outcomes and securing a safer and more just world for all."
Below is a statement by Dr. L. Delta Merner, lead scientist for the Science Hub for Climate Litigation at UCS.
"The burning of fossil fuels is the primary cause of the climate crisis. And one of the biggest impediments to solving this crisis is the fossil fuel industry's limitless appetite to use its political power and spread disinformation to evade accountability—including at COP27. Representatives from the fossil fuel industry were everywhere at this year's U.N. climate talks, promoting the continued use of their products and looking to strike new deals. We can't solve the climate crisis unless we transition away from fossil fuels and hold the industry accountable for the damage it has done. Unfortunately, the final COP27 decision falls short of calling for the sharp phase-down of all fossil fuels the science demands to keep warming under control. That failure increases the urgency of holding fossil fuel companies accountable at the local, state and national level."